Find out how to let your property with no fees and get a guaranteed rent!
You could be missing out on some peace of mind and well-deserved stress-free time to yourself.
Let you property wih your exclusive No Fee Guaranteed Rent scheme and make more of your time! 
What about those dreaded void periods,  when you still have to pay the council tax, utilty bills and maybe you have a mortgage. Then there is all that hassle of tenants moving in and out and deposit claims.
Seriously, do you really want an investment or just a job?
When was the last time you switched of properly?
Imagine being able to go on holiday, switch off or take time out to follow your hobby!
Well, now is the time, to take a moment to look at your benefits below…..
So this is how it works
We make an appoinment to visit your property, assess your rental potential and all being well we will make you an offer. If you accept we will prepare a company rental contract for you to sign and put the first months rent straight into your bank account... simples!
Decision within 48 hours – enabling you to get income into your bank fast!
100% of your rent guaranteed with no void periods – no worries!
Property Management taken care of – Sit back and relax!
Does your property need work? No problem! We could arrange an upgrade at our cost to create the wow and offer you up to a 3 year letting!
Cast aside your concerns and let your property professionally
*Your no-stress, simple solution to
getting an income from your property
*Subject to terms and conditions and eligibility criteria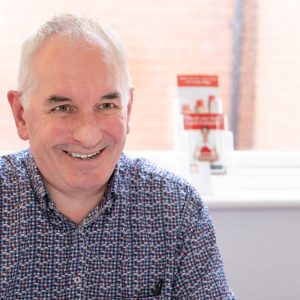 Anthony Kempster, co-founder of The Letting People, "The more you remove the risk of letting the happier your landlord life becomes"
PS. If like me you value your time to do the things you want to do … its a no brainer!
Call me for a no obligation chat about your property. This service is not for everyone, and not all properties are eligible, however,  I am 100% sure you will get some value discussing your property letting!